The Real World Experience
The right consultation on right time can keep your business to keep growing.
We Improve Business
Alteration in some form, lipsum is simply free text by injected humou or randomised words even believable.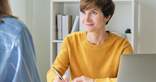 Our Consulting & Finance Company Conult in 1987
JUŻ JEST !!! Nabór do bezpłatnego projektu "Od kanapowca do Zawodowca" Projekt skierowany do
Witamy w WordPressie. To jest twój pierwszy wpis. Edytuj go lub usuń, a następnie zacznij
Contact Experts
It is a long established fact that a reader will be distracted by the readable content of a page when looking at layout. Many desktop publishing packages and web page editors now use as their default model text.
Kevin Martin
- Co Founder
25 Years Of Experience In Crowdfunding
Raise Hand to Promote Best Products